NørreBROHALLEN

Nørrebrohallen is a former tram depot, but since 1973 it has been a sports center. Today it consists of multiple gyms, a climbing area, a café, bowling alleys and much more. Nørrebrohallen is located next to Superkilen – a public park designed by Superflex, Bjarke Ingels Group and Topotek1. The park is intended to celebrate diversity. Filled with objects from around the globe, it is designed as a kind of world exposition for the local inhabitants, covering over 50 nationalities, who have been able to contribute their own ideas and artefacts to the project.
OSRAMHUSET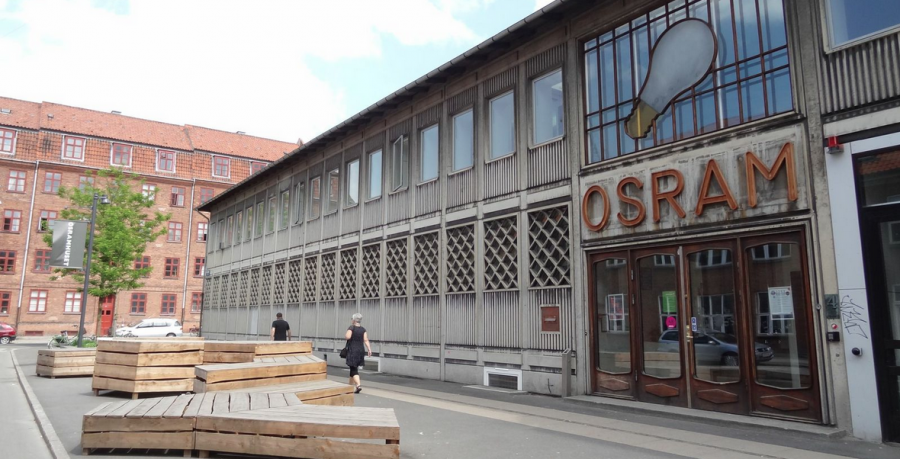 Osramhuset is an active and open cultural center. Osramhuset arranges leisure time activities for children and young people consisting of everything from music and yoga to street art and movie screenings. The building was build in 1953 and was originally an administration office and warehouse for the Danish branch of German light manufacture Osram. The building was renovated in 2009.
BYENS LYS

The cinema 'Byens Lys' is located in the freetown of Christiania in a building know to locals as 'The Factory'. As many other buildings in the area it previously belonged to the Danish Defence. Besides from being a cinema it is also used for lectures, concerts, and meetings.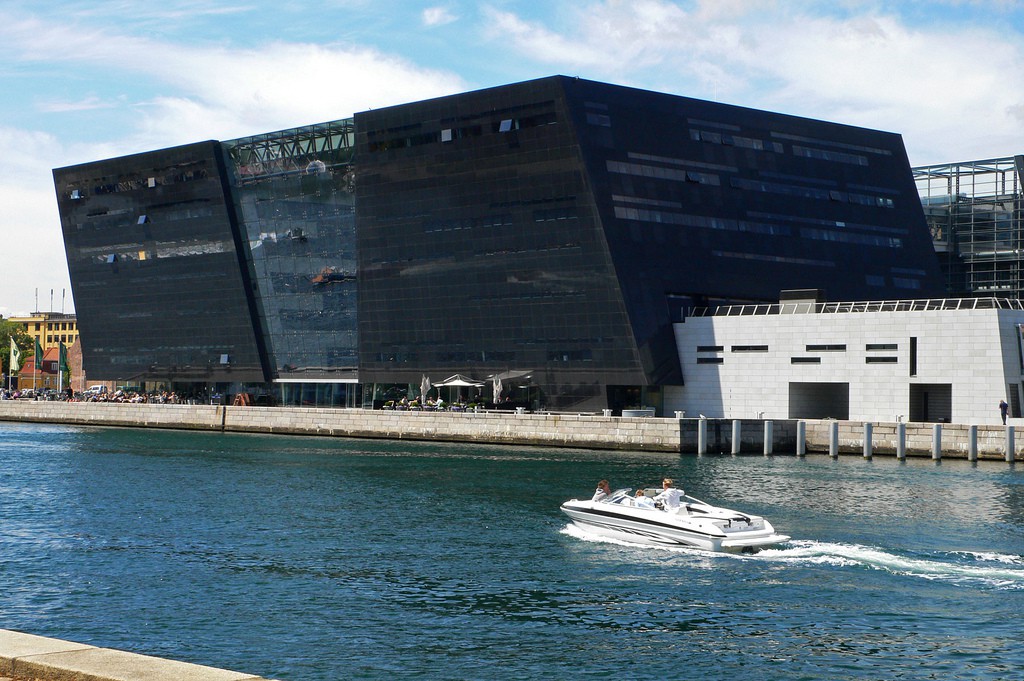 The queens hall in the black diamond
The Black Diamond (Danish: Den Sorte Diamant) is a modern waterfront extension to the Royal Danish Library's old building on Slotsholmen in central Copenhagen, Denmark. Its quasi-official nickname is a reference to its polished black granite cladding and irregular angles.
The Queens Hall is designed as a multi-purpose hall with 408 fixed seats, but can be extended to 600 seats. The reveberation time can be varied with the adjustable recordings discs mounted on the walls, making The Queens Hall optimal for both lectures, conferences, concerts and film screenings. The acoustics provide a great sound wherever you are sitting.
See the map for directions to all three venues.
Photos by Matthias Schmidt and from Wikipedia