The 38th Annual World Footbag Championships are steadily approaching! Things are moving along as we build towards what promises to be an amazing and unforgettable week. With this the Portland/Worlds gang is dedicated to helping players have the best time possible and want to ensure everyone is taken care of!
The 38th Annual IFPA World Footbag Championships
presented by PG Long Carpet Cleaning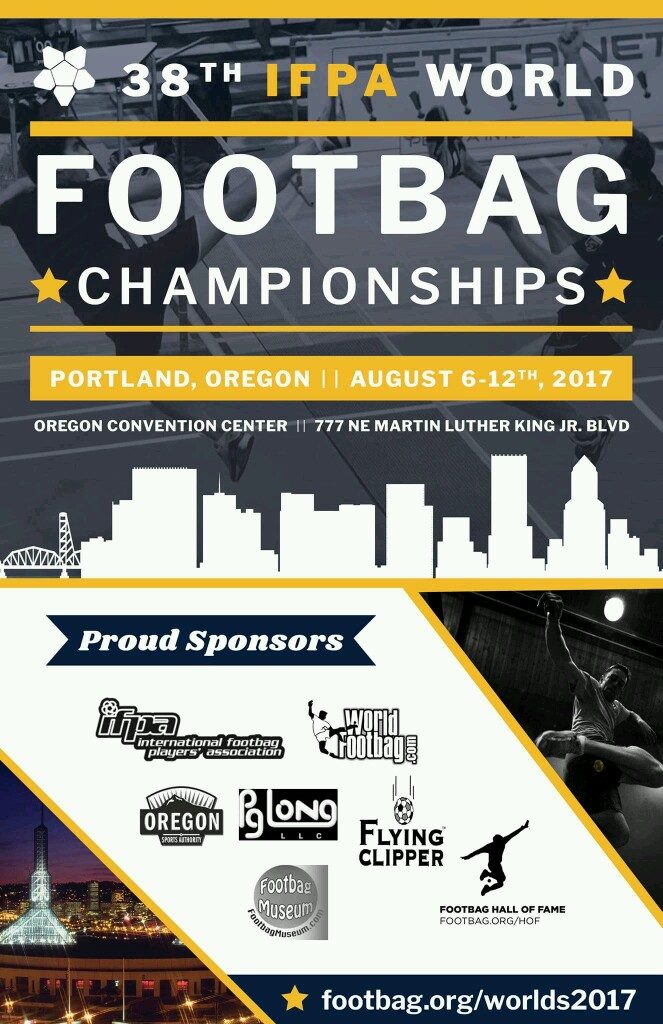 Need a place to stay?!
Travel can be expensive so we'd like to extend an invitation to competitors who are looking for accommodation still. Portland has a strong tapestry of alumni who'd be happy to host incoming players both nationally and internationally. We recommend the host hotel as it is very close to the action (click here for more details), but if finances are a concern we have housing options available. Space is limited so please contact us ASAP with any questions or to schedule a spot.
To request housing please follow the link below;
If you have any questions please feel free to contact us at kicking@footbag.org
We're three months out from the big event! It's a good time to make travel plans, grab your shoes, and get that practice in! See you in the circles, see you on the courts!
-Red Husted