We are less than three months away now from The 38th Annual IPFA World Footbag Championships in Portland Oregon! There's been many exciting developments since the last time we posted, this week we'll be announcing various details of what's to come.
Attendance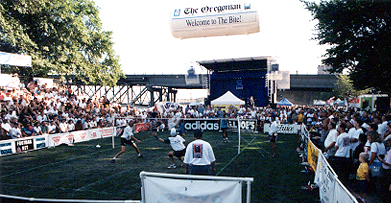 First I'd like to confirm a fairly obvious bit of information, a lot of people are now confirmed for the World Footbag Championships. Every generation will be represented, just a few names include;
Evan Gatesman
Vasek Klouda
Jim Penske
Nick Landes
Ken Somolinos
Lon Smith
Olav Piwowar
Scott 'Flash Gordon' Bevier
Chris Dean
Brian Bear
Lauren Baum
Dustin Rhodes
Mark Montistere
Taishi Ishida
Caroline Birch
Sunil Jani
Aleksi Airinen
Bruce Li
Jordan Qui
Matthew Kemmer
Cass Taylor
Christian Britting
Santeri Karvinen
Pawel Nowak
Ivan Iakimenko
Nick Polini
Benjamin Babyak
Nathan Bonslaver
Matt Emmings
Derek Littlefield
Ryan Morris
Kyle Cook
Santeri Karvinen
Grant Redding
Steven Lanza
Aaron Orton
Johnny 'Breakdown' Sarah
Anton Britting
Wiktor Debski
James Risden
Justin Dale
Sean Nyman
Shawnell Tolliver
Aaron Clevenger
Justin Blotsky
Nicholas Thornton
Bob Green
Warren Allen
Daryl Genz
Sunny Freeman Genz
Zeb Jackson
Dave Hillis
Toby Robinson
Peter Browler
Suzanne Kirayoglu
Kevin Crowley
Mike Hansen
Alex Venis
Alex Dworetzky
Rory Dawson
Allan Haggett
Adrian Dick
James Erickson
Manna Mpepo
David Beyers
Cale McCoy
Ken Moller
Larry Workman
Fletch Funk
Ben Schmaltz
Nate Linscott
Jake Wren
Naomi Williams
Joe Karasek
James Chance
Evan Lovely
Jaimee Scheffler
Chadwick Clement
Jack Martin
Walt Houston
Florian Götze
Tom Whitworth
Tuomas Kärki
Francois Depatie Pelletier
Radoslav Rusev
Emmanuel Bouchard
Luka WeyLav
Sarah Femmel
Edwin Veltman
Arthur Ohui
Christopher Siebert
Randy Nelson
Steve Dusablon
Joey Monte-Vu
Torben Wigger
Jasper Shults
Jeremy Mirken
Yulia Klouda
Jim Hankins
Chris Cleaver
Kenny Shults
Peter Irish
Rick Reese
Ryan Mulroney
Kendall KIC
Tuan Vu
Lisa Monte-Vu
Steve Goldberg
Alex Zerbe
Jane Zerbe
Ahren Gehrman
Scott Davidson
Red Husted
Tina Lewis
David Leberknight
Bruce Guettich
Peter Shunny
Yves Archambault
Becca English-Ross
Dennis Ross
Jim Fitzgerald
Ted Huff
Mag Hughes
Tricia George
Paul Vorvick
Torben Wigger
Scott Milne
Ted Fritch
Jim Cavney
Brent Welch
Jon Lind
Jay Moldenhauer
And of course the founder of our sport, one John Stalberger (Mr. Hacky Sack)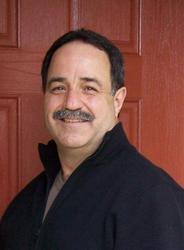 This is the short list to note (off the top of yours truly's dome), many more competitors/players are confirmed as well as supporters of the event including the Beaver family (list will continuously be updated). If you're on the fence about making it, well, jump off the fence and get on board! Now's a good time to buy tickets/confirm your accommodations.
Reunion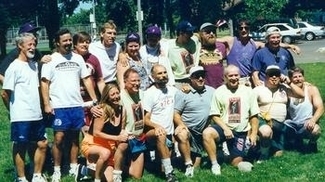 This year marks the 20th anniversary since the last time Portland hosted Worlds, it aims to be a great tournament once again as well as a reunion for all the generations. If you are/were part of any gen from the founders all the way to the current generation of players, come on out and reconnect with friends of old and make some new ones in the process!
Lights, Camera, Action!
It looks to be a packed house culminating with a highly publicized finals both Friday and Saturday night. This includes competitors, non competitor players, friends and family, spectators, sponsors, and media. The event will be covered by multiple news sources including KGW News in which John Stalberger will appear on the morning TV show Portland Today to talk about the event.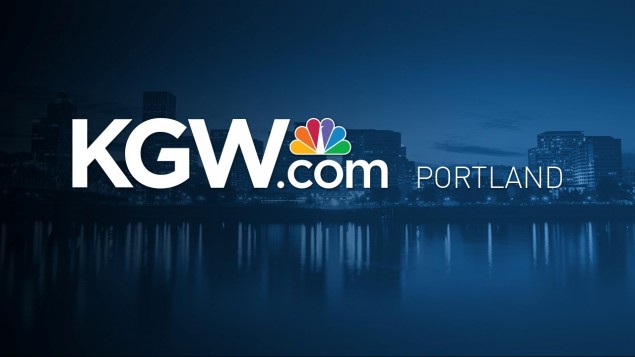 Social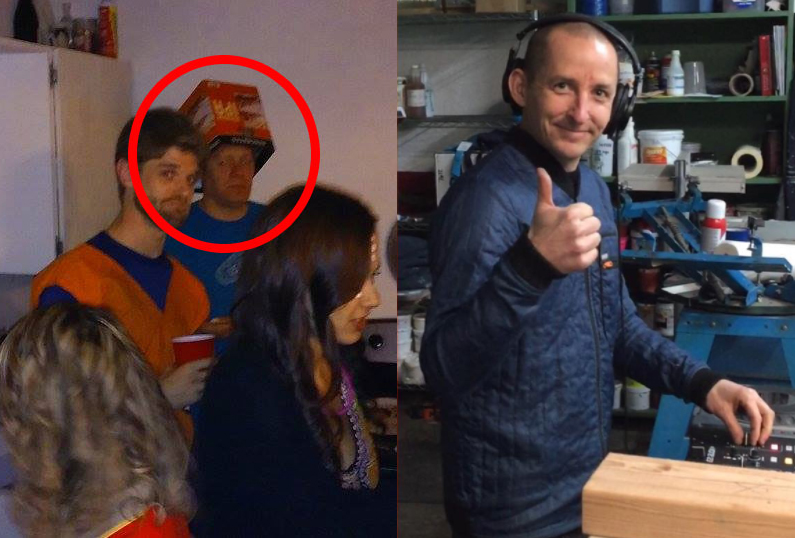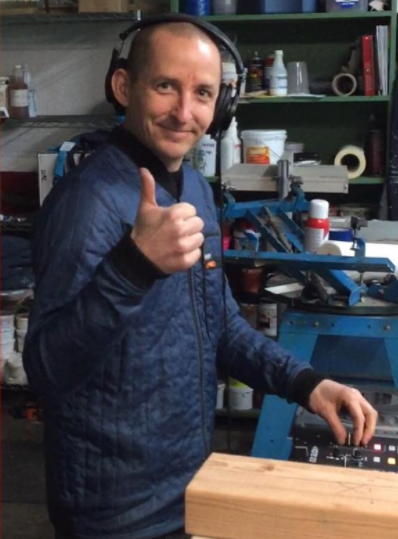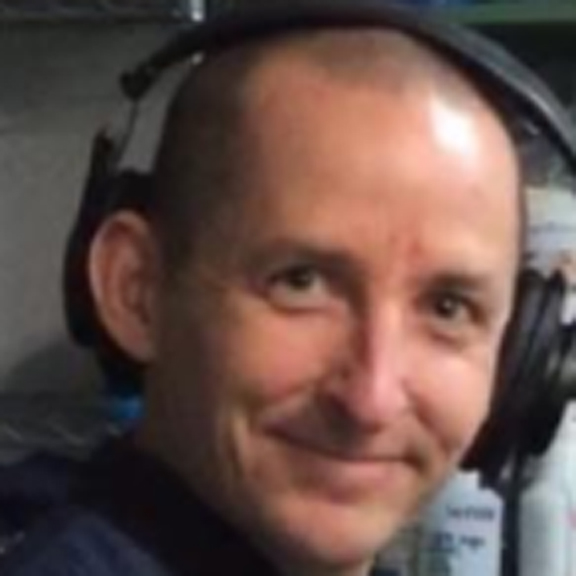 Aside from the competition at the Convention Center, we are planning various social events and activities throughout the week/city. Portland's a playground in the summertime and a great get away altogether. More to come with this. This green city is easy to get around and the event site is located in the heart of it all.
Show
There is also be a special performance from none other than freestyle great Peter Irish. For the few that don't know, Pete's a world class/professional juggler/performer who will be displaying his unique abilities for the entertainment to all the week of the event. More details with this to follow including time and location. It's certain something you don't want to miss!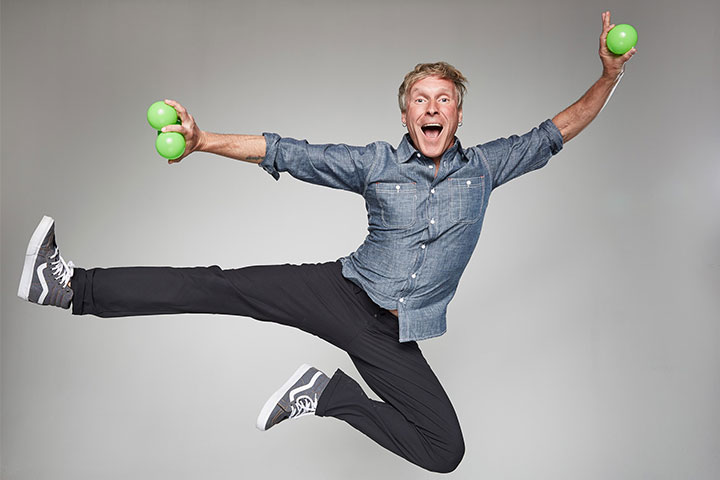 Hall of Fame Ceremony
This year as it was 20 years ago there will be a formal Hall of Fame Ceremony. This was an epic/classy event then and we expect it to be now! Tickets on sale soon!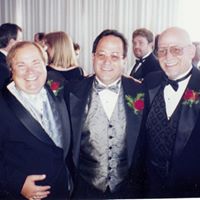 And now… a thank you to our Sponsors!
Special thanks to all of our sponsors up to now including;
PG Long Carpet Cleaning
Flying Clipper
World Footbag Association
Dragonfly Footbags
Oregon Sports Authority
Nomad Crossing
Cochran Healthcare
Mayesh
M & W Building Supply Co
Goldies BBQ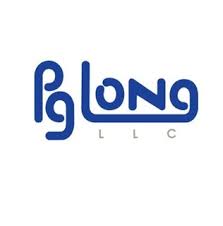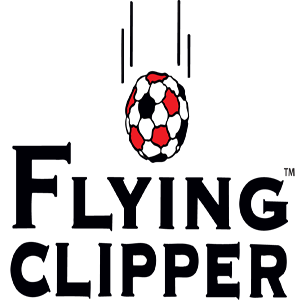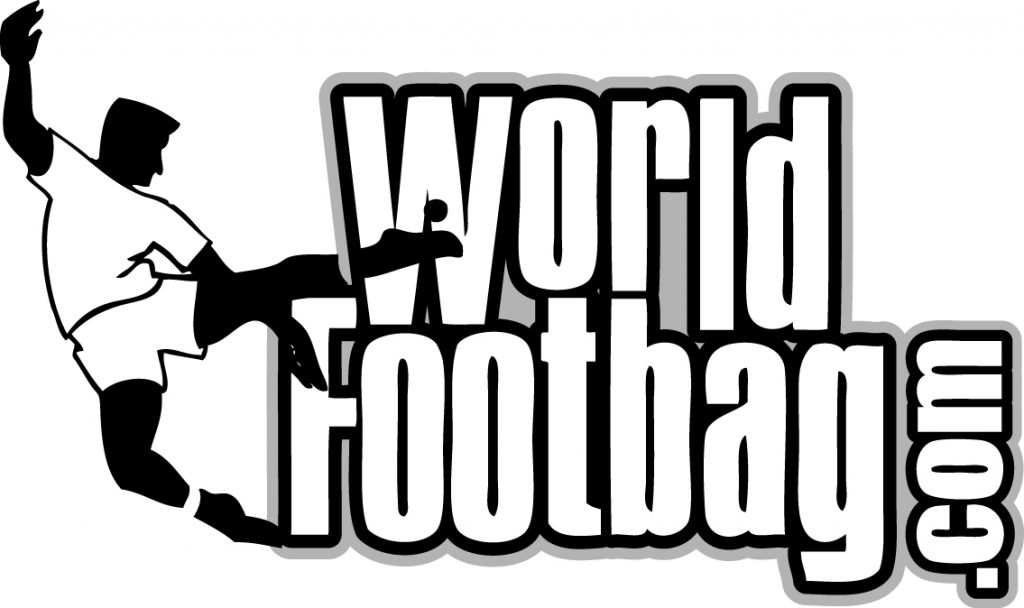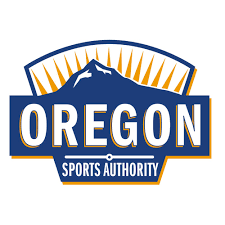 More to be added as we finalize agreements!
Also, thank you to our generous contributors below:
Brent and Jody Welch
Reed Gray
Steve Goldberg
Rick Reese
Jonathan Schneider
Chris Dean
Scott Milne
Cale McCoy
Sole Purpose Footbag Group
and of course the International Footbag Players Association (IFPA) for their continued support and involvement with this event!

And thanks to our wonderful team working on Worlds this year. This includes;
Worlds 2017 Team
Kendall KIC: Coordinator
Chris Dean: Tournament Producer
Ethan Red Husted: Tournament Producer
Wiktor Debski: IFPA Consultant
Steve Goldberg: IT Support, Online Registration
Julie Symons: IFPA Consultant
Grischa Tellenbach IFPA Player's Seeding
Allan Haggett: Website, Design, etc.
Kevin Hogan: Design
Kacey Huff: Design
Heather Thomas: Design
Becca English-Ross: Design
Tricia George: Housing/Accommodations
Ted Huff: HoF Consultant
Jim Fitzgerald: Branding
Bruce Guettich: Consultant
Justin Dale: Freestyle Director
Scot Hansen: Net Director
Ryan Mulroney: DJ
Nick Polini: Marketing
and
John Stalberger: Marketing
Many more details to come including a registration update. Stay tuned and as always, see you on the court, see you in the circles!
-Red Husted