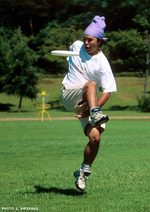 *Frisbee Freestyle* - FRIDAY - 1. August, 6:00 PM
You will see an acrobatic show full of agility, imagination and creativity. You will be surprised how incredibly a flying disk can move around a performer's body.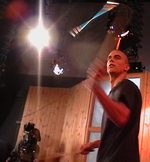 *Diabolo and Flowersticks* - FRIDAY - 1. August, 7:00 PM
These forms of juggling are well known for most youngsters interested in freestyle sports, and we are sure that many people who don´t know these disciplines will thoroughly enjoy this performance.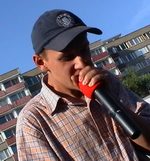 *Jesus Beatbox Show* - SATURDAY - 2. August, 6:00 PM
Beatbox is when you make electronic-like sounds with your mouth. Jesus is one of the most experienced and most skilled beatboxers in CR and above that, he can make a great beatbox show, you'll never forget!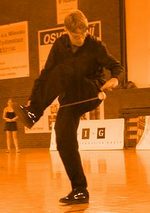 *Dennis YO-YO Show* - SATURDAY - 2. August, 7:30 PM
YO-YO Freestyle, Dennis Schleußner: This is a real show! In yo-yo freestyle, you can see incredible tricks with one or two yo-yos at the same time See super fast shooting tricks as well as complicated spider's web-like
tricks. Dennis(GER) is a real master, composing his crazy routines to the beat of rock n roll music. He showed his best performance at the European Footbag Championships in 2001 and this year he'll take your breath
away again.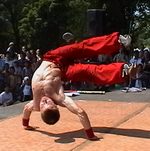 *NGS Breakdance* - SATURDAY - 2. August, 8:30 PM
Well known by everyone who likes freestyle shows and especially hip-hop music. "NGS" is a young breakdance crew from Prague. Their dancing exhibition is composed of difficult power moves, air tracks and many more acrobatistic elements accompanied by hip-hop music.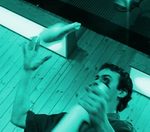 *Slapa Bartender Freestyle* - SATURDAY - 2. August, 9:30 PM
Great Exhibition! Slapa represents the best in Bar Freestyle in the Czech Republic! His work is his hobby, too. He became the master of the bar and with his skills he has been succesfull in many competitions around the
world, including Brazil, China, and more!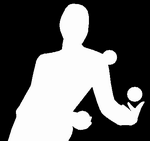 *Peter Irish Juggling show* - SATURDAY - 2. August, 10:30 PM
Peter (USA) is really a well-rounded freestyler! His juggling skills are amazing! Besides that he happens to be one of the best footbag players. In this show, he will show us his multi-faceted juggling skills. You should be looking forward to this exhibition!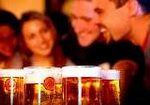 *Beers to EX* - SATURDAY - 2. August, 11:30 PM
4 beers to ex! This really isn't an easy task. But Belmondo promised he is going to drink 4 half liter draft beers continually in front of the audience. And even more: he is gonna put a peppermint liquer shot into each beer! The drink is called Magic eye and it is really only for the toughest of the tough ones.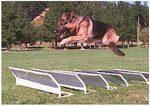 *Police Dogs* - SUNDAY - 3. August, 12:20 PM
Police dogs in action! This will surely be interesting! Service police canines have been used since 1900 for their excellent abilities and traits, mainly as sentry and street dogs. Tracking dogs were used later. They used
to be assigned to the Gendarmerie Crime Scene Response Units. And now they are assigned to fight against crime at Worlds 2003!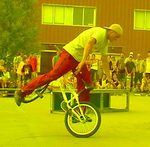 *Bike Flatland Freestyle* - SUNDAY - 3. August, 14:50 PM
Bike flatland freestyle is a demonstration of balance, accuracy from incredible positions on special trick bikes. You will not believe what is possible from these guys on bikes!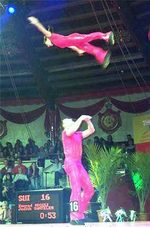 *Rock ´n´ Roll show* - SUNDAY - 3. August, 6:00 PM
The Sokol organization includes many sport "top level" activities. You will see one of them - Acrobatic Rock´n´Roll! Their dancing performance, full of acrobatic elements, and accompanied by Rock´n´Roll music
is a very difficult task! Dancing pairs throw themselves into the air showing tremendous physical strength!
***Freestyle Party main features - SATURDAY - 2. August, start 10:00 PM:
Jesus - moderator
Dj Maro
Dj Skupla
Dj Def
Dj Kwe
Dj Lost
Projekt-ill /1.band/
De Zrechts /2.band/

Night party features:
De Zrechts (Lisov, Czech Republic)
Three persons hip hop band from south side of the Czech Republic. They are
playing together for more than five years. The band made lately two winyls - Podzemi and Locus Perennis. Frontman of the band - MC Jelinek is also a part of another good band - Dizzastarr.
Projekt-ill (Prague, Czech Republic)


Three, respective four persons hip hop band with two young and tallented
rappas, dee jay and a female vocalist.
The relased their first CD on their own, called Svet na 85!. Maro/deejay of the crew took very good places in disciplines of the deejay championship ITF/Czech Republic 2003.
Dj Maro - hip hop, funky, break beat.
Dj Skupla - hip hop
Dj Def - hip hop
Dj Kwe - hip hop, funky, break beat.
Dj Lost - hip hop, funky, break beat.