The Sejmik of the Mazowieckie Voivodeship.
planetfootbag is a world wide Non-Profit Organization with the main goal to sustainably push the sport of Footbag by producing all kinds of footbag gear. The profits made through our online shops are always reinvested for a greater purpose to support the Footbag community. Beside the development of new products, planetfootbag is one of the main sponsors of major Footbag tournaments.

Calypso Fitness Club is a great place to play footbag net in Warsaw. They offer perfect courts indoors that fits the IFPA standards. Visit www.calypso.com.pl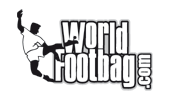 Since 1983, we have worn many hats for the wonderful sport of footbag.  To read more about us, check out: http://worldfootbag.com/shop/company-history.
For the largest selection of footbags and footbag accessories on the planet,
please visit our website.
We extend our gratitude to the World Footbag Championship Operating
Committee and to the Warsaw Footbag Association for their dedication and
countless volunteer hours to make this year's event a success.
Stoor ia a clothing company that offers high-quality sports wear.  Check out the website: www.stoor.pl