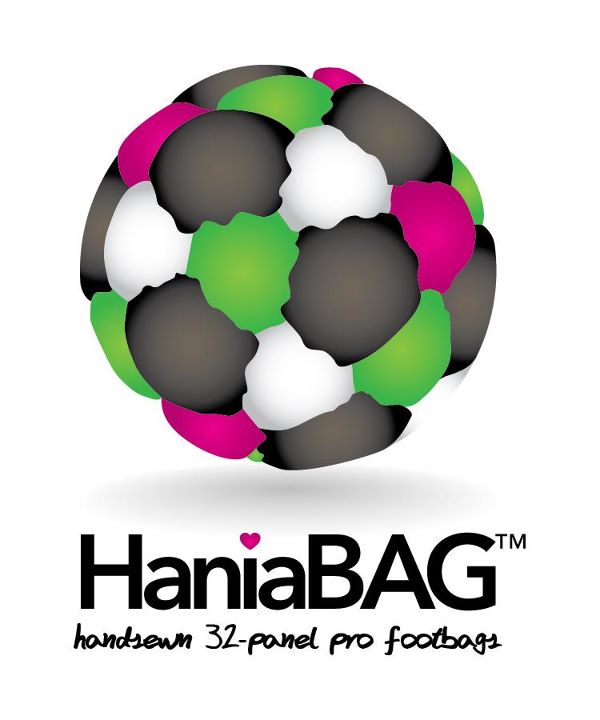 Haniabag is another sponsor of this year's Worlds.
Hania footbags are handcrafted by Hania Mickewicz, world class freestyler and current World Champion in Women's Circle Contest.
They are excellent for intermediate to advanced freestyle footbag players. Hania has made over 2000 footbags and stitches for some of the best freestylers on the planet! These footbags will give you excellent control and they stall beautifully! They are filled with non-toxic metal.
Check out Haniabag's fan page on facebook!